Avete sempre desiderato di riprovare il feeling di joystick e pulsantiere di quei vecchi cabinati da sala giochi sui quali eravate soliti spendere (nel vero senso della parola) interi pomeriggi qualche anno addietro?

Bramate dal desiderio di primeggiare online al vostro beat'em up preferito ma col caro vecchio joypad proprio non c'è verso?

Paghereste oro per un joystick wireless e pure multipiattaforma?

Invidiate il manico di pro-player del calibro di Daigo "the Beast" Umehara, J.Wong o Combofiend?

Volete un controller iper-specializzato (Virtual-On Oratorio Tangram docet) creato appositamente con in mente il gameplay del vostro titolo preferito?

Quell'HORI è carino ma scomodo perchè non c'è abbastanza spazio per gli avambracci e non sapreste da dove cominciare se doveste mod'darlo?

Il vostro sogno nel cassetto è un case metà policarbonato Repsol, metà bloodwood con fresatura a 38°, dovetails ed il vostro nickname intarsiato sul frontale?

Nessun problema! RETRISTICKS

™

nasce con l'intento preciso di soddisfare queste e tante altre richieste, Joystick su misura per veri hardcore gamer...nuff said.

...dunque se siete alla disperata ricerca del controller definitivo per beat'em up (aka Street Fighter et similia), shoot'em up's e retrogaming (e mi riferisco anche a voi ovviamente, fanatici del Sensible) siete approdati nel posto giusto!

Qualche foto dei nostri prodotti più recenti: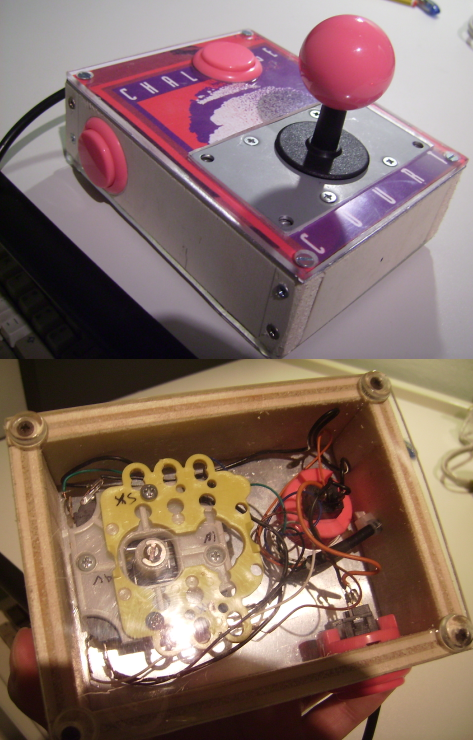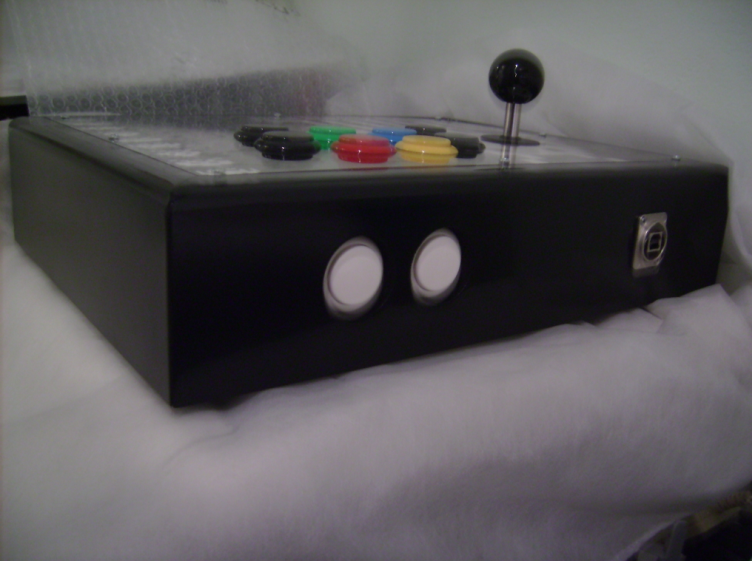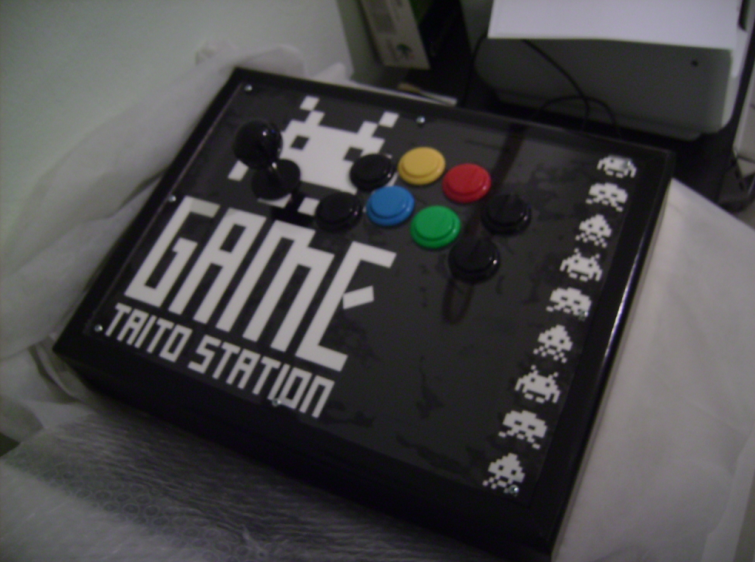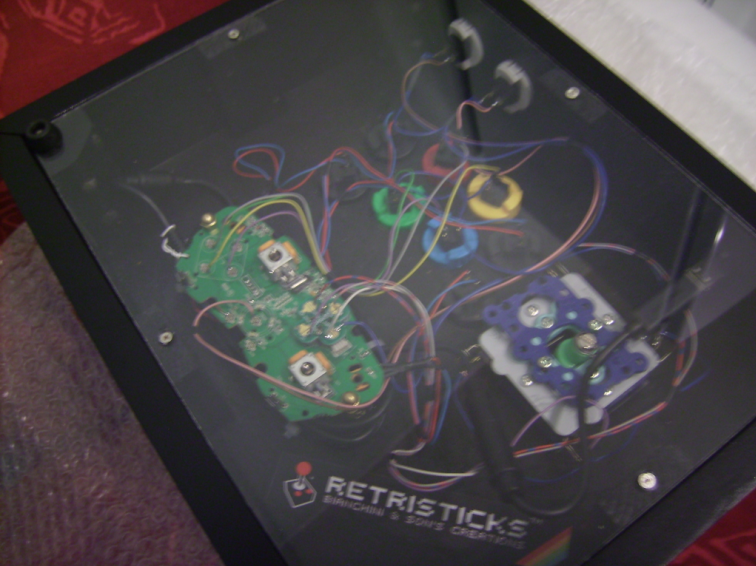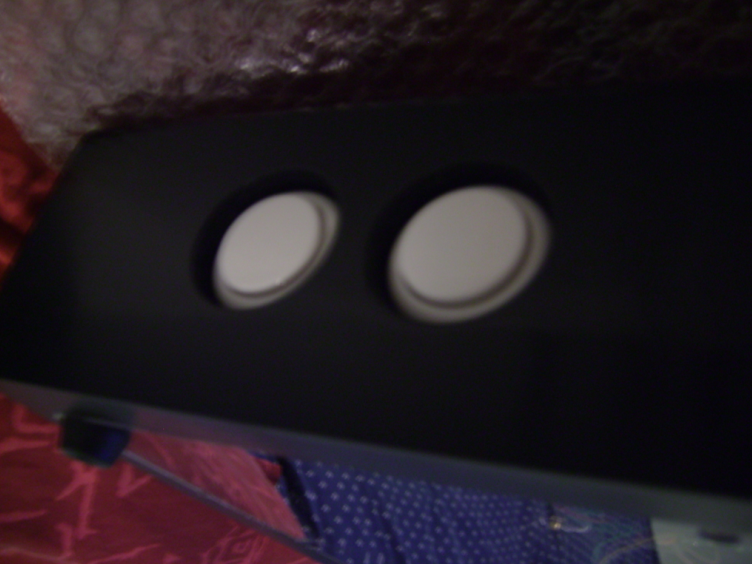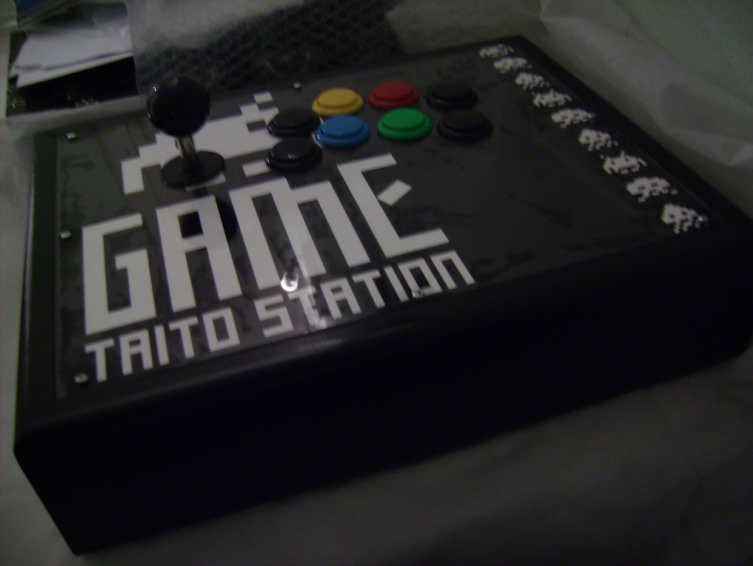 Update 5/5/2010: New Amiga sticks designs:

Why keep using those seemingly obsolete 8/16-bit era Joysticks made with cheap-ass parts (oftentimes going through 3~4 of them a year because they break very easily and are a pain in the ass to repair since the plastic is so thin and fragile) when you could get a custom arcade-stick (which would be entirely customizable, meaning that you could use the same controller on Amiga, PC and Xbox360 without additional input-lag, a whole lot more accurate and responsive in comparison and, most importantly, would be assembled with practically indestructible components) made instead for about the same price?!

This is the Amiga Custom Arcade-Stick that I've just finished building for a customer:

Work in progress:



The finished product!




Also available with these handles:




Specs are:

- Seimitsu LS-32 Joystick (the one Daigo Umehara, J-Wong and many other pro-gamers use during Street Fighter III/IV tournaments so it doesn't get any better than this when it comes to accuracy, throw and responsiveness. Also, Taito, Sega and the likes mount these on their coin-op cabinets);
- Sanwa OBSF 30 mm buttons (read above);
- detacheable 9 pins cable with screws to lock the connector onto the Amiga Joystick port;
- Fire II button for those games that support it (Flashback, Apidya, Project X and Desert Strike come to mind)
- case made of wood and metal;
- scratches-proof REPSOL Acrylglass and Lexan sheets;
- Custom artwork designed under customer's requests and specifications;
- Custom Layout, button/stick placement, size, weight;
- could easily get modded further via either project-boxes or inside-wiring to make it work ([b]plug'n play FULL COMPATIBILITY, Kaillera for instance recognizes it right away[/b]) on several systems such as [b]PC[/b] (wouldn't require an adapter so you wouldn't get additional lag), [b]Playstation 2/3, Xbox360, SNES, Mega Drive, Sega Dreamcast, etc[/b].;

Also, our joysticks are TOTALLY customizable, so if you'd like to install a Sanwa JLF or JLJ, 40 mm buttons, longer shafts or simply go for different materials, paintjobs or finishing (or even use a Dual Joysticks set-up like in the stick I use to play SWOS) you'd just have to ask.

I always try my best to help customers to choose the correct materials, arcade parts, shape and buttons layout depending on their playstyle and on the kind of games they're going to use the Stick on, whether you believe it or not there's joysticks and buttons that better suit games like SWOS and shoot'em ups as opposed to beat'em ups and classic arcade games.

Price may vary depending on many aspects such as the arcade parts and materials being used, the size, etc., just PM me if you're interested and we'll talk about it :D


ADDITIONAL ARTWORKS:


Componentistica al top ovviamente, stick e bottoni Sanwa/Seimitsu (vale a dire quegli stessi ricambi che Capcom, SNK, Taito, SEGA e compagnia bella utilizzano per i propri cabinati da sala, per intenderci, poi se preferite roba HAPP vi accontento volentieri eh), layout a discrezione del cliente (nelle immagini potete apprezzare, fra le altre cose, un ibrido "Vewlix/Twin", un Astro-City replica ed un simil "TAC2/Competition PRO"), artwork a scelta (con l'opzione di stampare direttamente su plexiglass o alluminio e mi accollo anche l'eventuale processo di design/restyling dell'immagine in grafica vettoriale su indicazione del cliente) e compatibilità plug&play

- PC Windows
- Playstation 3 (via cavo USB o Wireless)
- Xbox 360 (via cavo USB o Wireless)

e su richiesta eventualmente anche Playstation 1, Playstation 2, Gamecube, Xbox prima generazione, Commodore Amiga, Atari ST 520, Sega Dreamcast, Nintendo NES, Nintendo Super NES, Nintendo 64, Sega Megadrive/Genesis.

Prezzo variabile a seconda del progetto (single o dual stick, desk o laptop, etc.) e della componentistica richiesta, tenete comunque conto che si parla di circa 140~ Euro per la versione "base" (che, per inciso, è almeno un milione di volte meglio dal punto di vista della sensibilità e della robustezza rispetto a quella porcata messa assieme alla bell'èmmeglio dai bambini taiwanesi che la MadCatz si ostina a propinarci per 180~ Euro, ovvero il Tournament Edition stick o dei vari HORI), quindi è roba per hardcore gamer d'altri tempi, anche perchè la qualità si paga.

Vendita per corrispondenza in tutta Italia (con Paccocelere 1 plus lo stick vi arriva a casa in 1~2 giorni lavorativi alla modica cifra di 18~ Euro), assistenza telefonica diretta ed eventuale manutenzione durante le prime 2 settimane dall'acquisto incluse nel prezzo.

I tempi di lavorazione variano ovviamente a seconda delle richieste ma generalmente si parla di una decina di giorni da quando ci date l'ok (ogni stick richiede in media fra le 40 e le 60 ore di lavoro, si tratta di un lavoro di fine artigianato).

Per informazioni, preventivi ed eventuali ordini non esitate a contattarci al seguente e-mail address:


Retristicks@gmail.com


Se poi qualcuno desidera invece costruirselo da sè sono dispostissimo a fargli da mentore, pero' se non siete pratici di elettronica, falegnameria e DIY in generale (aka fai-da-te) ve lo sconsilgio perchè, detto fra noi, all'atto pratico è un bel casino.